Bullpadel padel rackets
Bullpadel: Spanish design and one of the leading brands on the professional tour these days.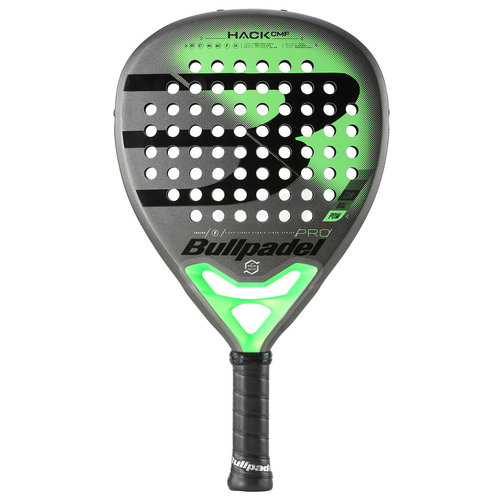 Bullpadel
Hack Comfort 2021
The Bullpadel Hack Comfort is a diamond shaped racket, with maximum power and high efficiency without loss of control. It is developed for the advanced and intermediate players.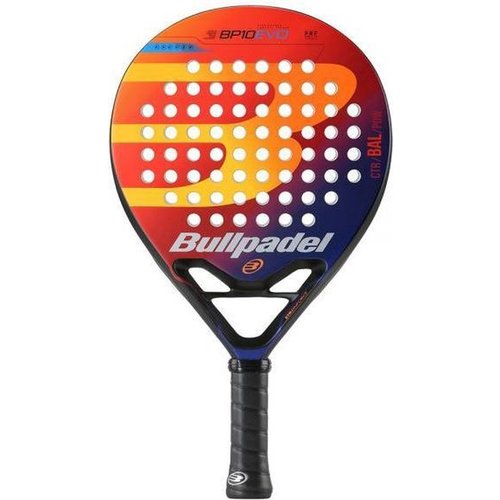 Bullpadel
BP10 Evo 2021
The Bullpadel BP10 Evo racket is a manageable and very effective racket in the form of a tear, medium balance with the new STReinforce system. It is designed for beginner and intermediate level players.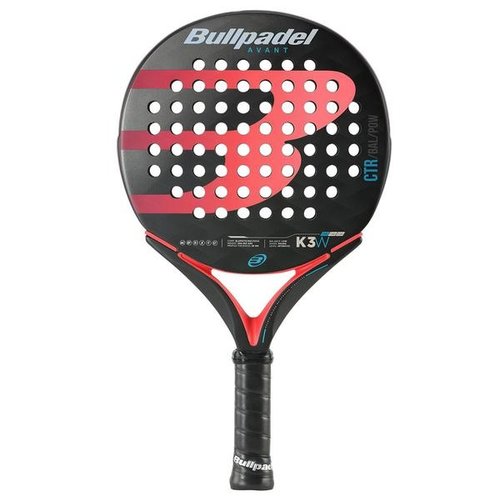 Bullpadel
K3 Woman 2021
The Bullpadel K3 Woman is made of carbon and fiberglass and is designed for the average player. The racket has a lot of comfort when hitting, an excellent ball feeling and a lighter weight. Develop your technical game with this fantastic racket.
Bullpadel padel rackets
Bullpadel Padel Racquets and Padel Shoes
At Bullpadel, innovation is paramount. Therefore, at this top Spanish brand, you'll find padel rackets and padel shoes in which the latest modern techniques have been applied. It's obvious that this label is closely following the development of the padel sport. Moreover, it was one of the first Spanish sports brands that dedicated itself to the development of padel rackets when the sport was introduced in Spain in the 90s, after Argentina and Brazil. In doing so, it immediately managed to translate the wishes of the first professional padel players into a premium line of rackets that also found its way to recreational players. In 2007 the Spanish brand added sportswear, padel accessories and padel shoes to its sports collection. 
National and international top teams
Often mentioned in the same breath as well-known top padel players the brand has sponsored for years, such as Argentines Maxi Sánchez (former No. 1 on the WPT list), Gabi Reca, Cata Tenorio, and Spain's Icíar Montes, Victoria Iglesias, Raúl Díaz, Antonio Luque and Paula Hermida. As of 2019, Alejandra Salazar is also a figurehead of this brand. There are some nice innovations on the top ribbon rackets. On the Vertex 3 and Vertex 3 control, the special Hesacore grip is already installed. (Maxi Sanchez is also a fan of this grip, which is why it is already standard on his favorite rackets).
The padel brand also sponsors local teams in other countries such as Sweden. As a representative of this growing sport, the label also promotes and schools young padel talent. 
Innovation and technology at the forefront
Bullpadel is also known for its extensive collection of top quality padel shoes. With a focus on good grip, balance and sturdiness, the brand always offers excellent sports shoes that can be used for any type of game. There are special shoes for occasional use, padel shoes for regular padel players, and the brand has separate high-end series for professional padel players who put a lot of strain on their shoes. 
Above all, the Spanish brand makes shoes that offer great comfort, have a high level of shock absorption, are completely adapted to the player's ergonomics and incorporate the latest technologies and materials. For example, the latest Cup line takes every professional player to the maximum level. These shoes include 'non-stitching' and fine 'mesh' technology that allows them to seamlessly fit around the foot like a sock. In this way they surprise every season with ever more advanced shoe series.  
Order your padel racket at Padelshop.com
PadelShop.com has the ideal racket for every padel player. If you are just starting to play or if you just pick up a padel ball now and then, we also have friendly priced beginner's rackets in our assortment.
You can always try out your new Bullpadel rackets. Make an appointment at Padel Plaza! You can find us in Rijswijk and Enschede. For more information, please call +31 618608683. Of course, we can also give you some advice on how to find the right racket for your needs.